The 55th Chicago International Film Festival (CIFF) kicks off this weekend, featuring more than 40 films directed by women during its 11-day lineup. 
The festival has a history of striving toward gender equality, featuring more than 30 films directed by women in 2017 and 2018. Favorite films in previous years have included Greta Gerwig's Lady Bird, Nia Dacosta's Little Woods and a handful of excellent foreign features submitted for Academy Award consideration.
From gala presentations to smaller independent features, these four films from women directors are worth the price of admission for Chicago residents. Each feature deals with the universal theme of coming-of-age, despite familial or circumstantial obstacles. 
CIFF runs Oct. 16-27 at the AMC River East. Tickets are available for purchase at chicagofilmfestival.com. 
Honey Boy
Tuesday, Oct. 22 at 6 p.m.
Directed by Alma Har'el, Honey Boy provides a painful but cathartic perspective on the young life of the film's screenwriter, Shia LaBeouf. The supremely talented young actors Noah Jupe and Lucas Hedges play younger versions of Otis Lort, an actor dealing with the mental health repercussions of growing up with an abusive and manipulative father.
In his early 20s, Otis must reflect on the triggers that he believes powerfully impact his acting by looking back at the early days of his career, living in a run-down motel off the highway with his verbally and physically abusive father and paid chaperone (played impeccably by LaBeouf). The performances are unmatched, with LaBeouf obviously committed to portraying the distinct sort of dysfunction and pain that led him to where he is today. It is a film about trauma, forgiveness and the necessary pain that sometimes comes from reflecting on both. 
Har'el, who will be in attendance for the screening, is not only a prolific director and cinematographer, but she also founded Free the Work (originally Free the Bid), a force for change for women in film.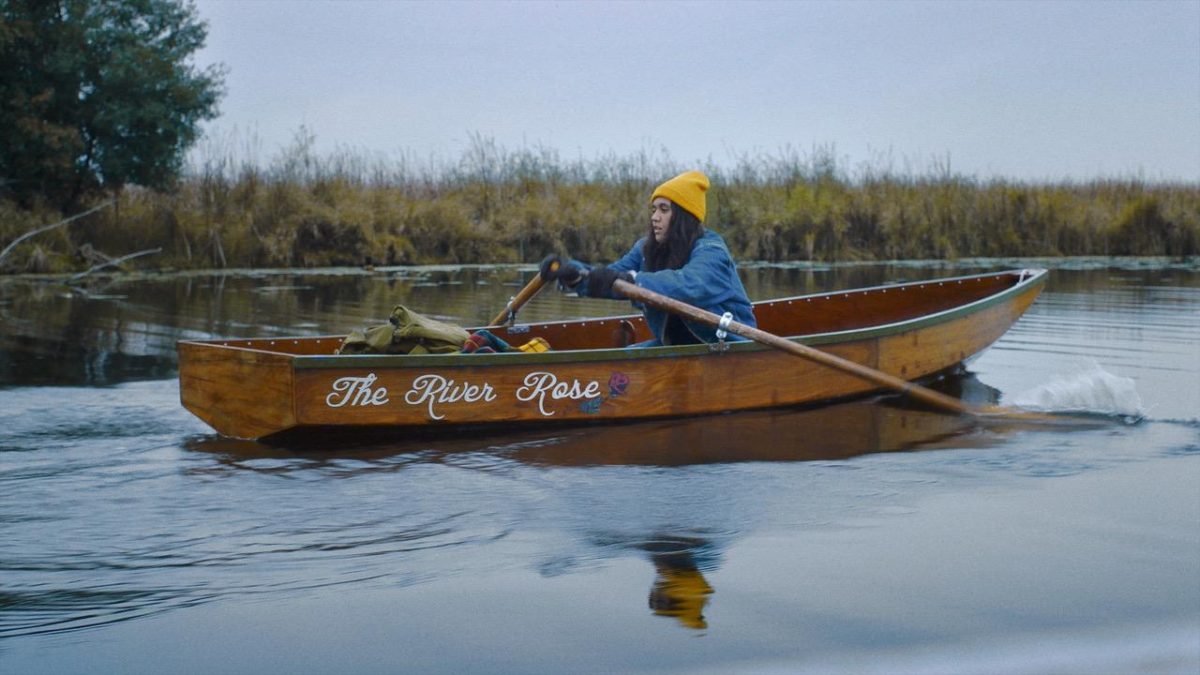 Once Upon a River
Monday, Oct. 21 at 2 p.m.
Friday, Oct. 25 at 8:15 p.m.
Saturday, Oct. 26 at 12 p.m.
Based on the novel by Bonnie Jo Campbell, Haroula Rose brings the Illinois-filmed drama Once Upon a River to the festival for its Chicago premiere. "We shot it in Antioch, Illinois and we had the best time shooting up there so it's really special to be able to have it at the festival and among so many great films," Rose said to Chicago press in September. 
"I just fell in love with this story. It's this beautiful tale of a girl coming of age," Rose said of her directorial debut, which follows young and self-sufficient Margo (Kenadi DelaCerna) in search of her estranged mother after a misunderstanding leaves her father dead. With remnants of Leave No Trace and Winter's Bone, Margo encounters people and experiences along the way that change her in this beautifully-shot adventure drama. It is worth seeing for Charlotte Hornsby's cinematography alone.
Rose, Campbell and cast members including DelaCerna will be in attendance at CIFF. "It's her first feature film," Rose said. "I think I found a real star in this girl."  
In addition to its female protagonist, female writer-director and cinematographer, Once Upon a River passes the Bechdel-Wallace test and features an all-female team of producers. 
Alelí 
Thursday, Oct. 17 at 5:45 p.m.
Like an Argentinian This Is Where I Leave You, director Leticia Jorge Romero's Alelí is a dark comedy about a family's dysfunction following the loss of their patriarch. Equal parts humorous and truthful, Romero and screenwriter Ana Guevara bring a painful but amusing realism to the obstacles so many families face at this point in life. Alelí goes beyond easy, awkward laughs and expertly captures resentment between siblings and the frustration of juggling caretaker duties for an aging parent. 
These are characters we all recognize: the uncle who has a problem with store-bought grated cheese, the aunt no one can ever seem to get on the phone, the grandmother who judges your new haircut. Centered around the potential sale of a beloved but neglected family property, Alelí is about the universal and often uncomfortable dynamics of family – and how they can be simultaneously tense and funny.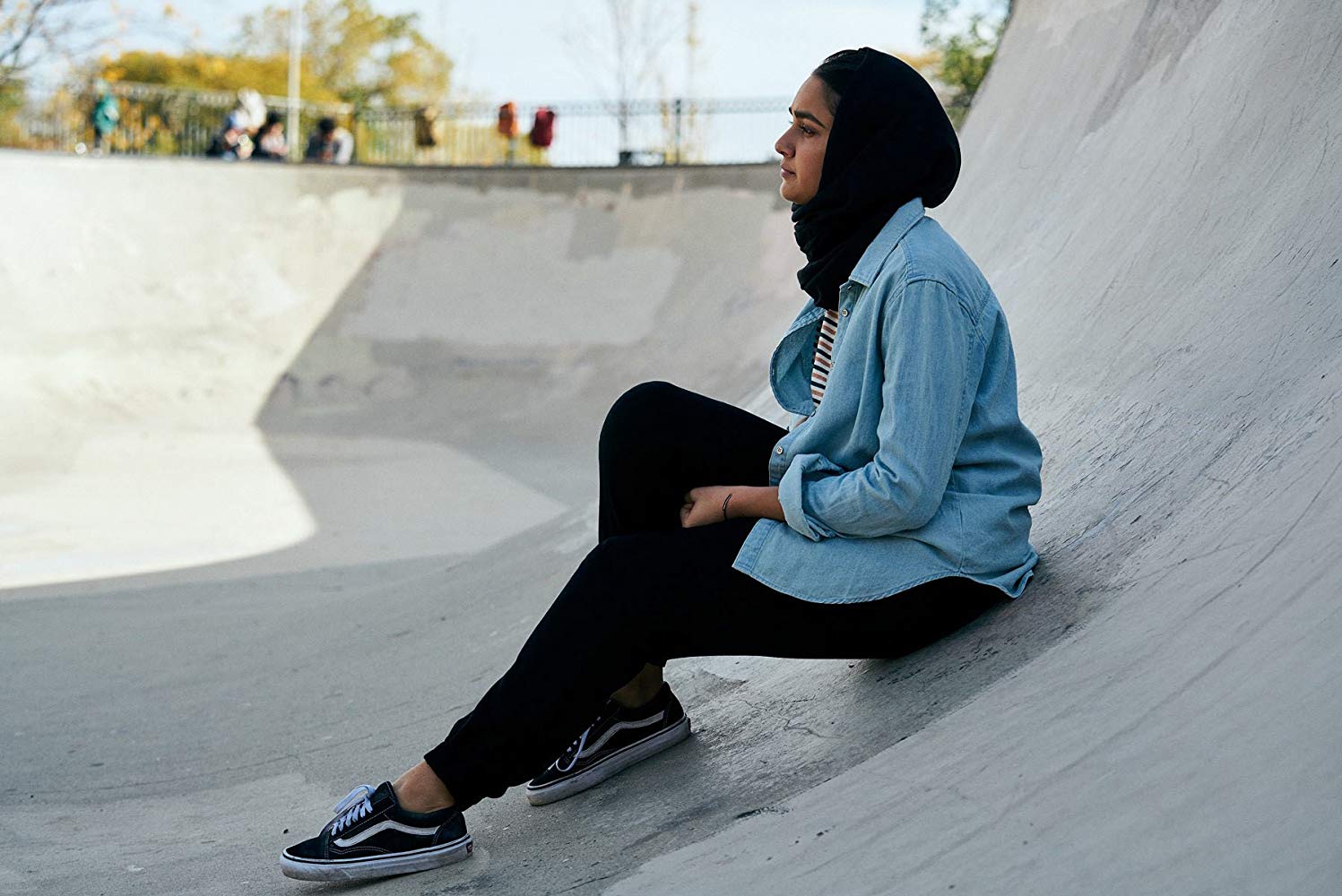 Hala
Friday, Oct. 18 at 5:45 p.m.
Sunday, Oct. 20 at 3 p.m.
Chicago native director Minhal Baig is scheduled to attend both screenings of her Sundance favorite Hala. Geraldine Viswanathan artfully and subtly portrays the titular character, a daughter of Pakistani Muslim immigrants in Chicago. Hala is a refreshing young-adult story because it portrays a teenager doing real things: hanging around the skate park, befriending a boy in her English class, doing crossword puzzles and dreading clothes-shopping with her mother. 
This beautiful film is as much about family as it is about coming of age and finding your place, as Hala grows to see her parental dynamic in a different light. Viswanathan acts like a real teenager, not a melodramatic caricature of one. Her parents (Purbi Joshi and Azad Khan) are similarly realistic, drawing boundaries and expectations for their daughter without being stereotypically overbearing.
Hala is powerful in its simplicity, thought-provoking and special, reminiscent of Lady Bird with similar themes about growth, change and faith in teenage years. Hala is rare in the way it gives a young female protagonist such credit, beyond the typical teenage drama that can sometimes seep in through the cracks of films like it. As her relationship with her parents – and herself – changes throughout the 94-minute running time, Chicago native Baig's second feature film becomes one of the best of the year.
In addition to these exceptional features, several women-directed documentaries are hosting Chicago premieres at the festival, including Lauren Greenfield's The Kingmaker and Chicago-set The New Bauhaus from Alysa Nahmias. Other memorable documentaries are Forman vs. Forman and DigitalKarma. 
© Brigid K. Presecky and Georgiana E. Presecky (10/15/2019) FF2 Media
All photos courtesy of Cinema/Chicago