The winners of the 2019 Toronto International Film Festival (TIFF) have been announced and as the dust is now settled, we can sift through the hype and clearly see the outcome at this year's fest.  Yes, the stars were shining bright along the red carpet and there's certainly a bit of Oscar buzz already, but more than that is a perception and an actuality that female filmmakers are making a mark in the film industry.  In more than one instance, fellow industry colleagues commented that they perceived that TIFF had already achieved gender parity.  While that isn't yet the case (36 percent), women are making small gains by directing and writing more films at this festival.
Seeing over 30 films and nearly half written or directed by women, the best of my fest is clearly in focus.  Some of these female directed films have also made my overall "best of" list, a wonderful indication that perhaps there is more equity in opportunity for women filmmakers.
"A Beautiful Day in the Neighborhood," directed by Marielle Heller and starring Tom Hanks and Matthew Rhys, just may find its way to an Academy Award this year.  Heller ("Can You Ever Forgive Me?") doesn't take the safe road and recreate the award-winning documentary from 2018. Instead, she finds a gem of a story within Fred Rogers' life and gives audiences a powerfully positive and uplifting story based on reality.  This is Lloyd Vogel's (Rhys) story as a jaded journalist who covers hard news and investigative reporting for Esquire Magazine. He is assigned to interview Rogers for their "Hero" issue which, to put it lightly, was not a task he took seriously. That is, until his entire life was changed by their simple interactions.  Heller's brilliant imagination and creativity keeps us grounded in Fred's world as we walk in Lloyd's shoes, experiencing an empathy with his character that may just change us as viewers. Hanks easily slips into Rogers' persona like a comfy pair of slippers and Rhys appears to experience a metamorphosis before our eyes.   (Opens 11/22)
"Clemency" had its premiere at the 2019 Sundance Film Festival and continues to impress audiences on its final round of festivals.  Writer and director Chinonye Chukwu gives us a gut punch as we are plunged into the devastating emotional domino effects of death row as seen by two main characters: Aldis Hodge as the convicted Anthony Woods and Alfre Woodard as the Warden, Bernadine Williams.  Seen from different perspectives, we witness the avalanche of emotions when humanity attempts to prevail amidst the sea of hopelessness. This incredibly thought-provoking film haunts you, challenging you to see our penal system and the need for compassion in this violent world. (Opens 12/27 tentatively)
"Hope" is based upon filmmaker Maria Sødahl's life as a working woman in a blended family whose life is forever changed when her cancer is no longer in remission.  Over the period of a week, Christmas to New Year's, Anja (Andrea Bræin Hovig) and husband Tomas (Stellan Skarsgård) prepare for the worst and hope for the best.  Along the way, they must navigate regrets, past decisions, and confront themselves as well as each other in an honest and raw way, all seen from Anja's perspective. Sødahl's direction and eloquently realistic script allow you to walk in her shoes, discovering the harsh reality of our own hopes for the future.  Hovig's sincere performance evokes untapped emotions while Skarsgård typifies so many male roles within a relationship. The outcome is unexpected as we watch the entire family react and change in a mere matter of seven days. (Interview coming soon)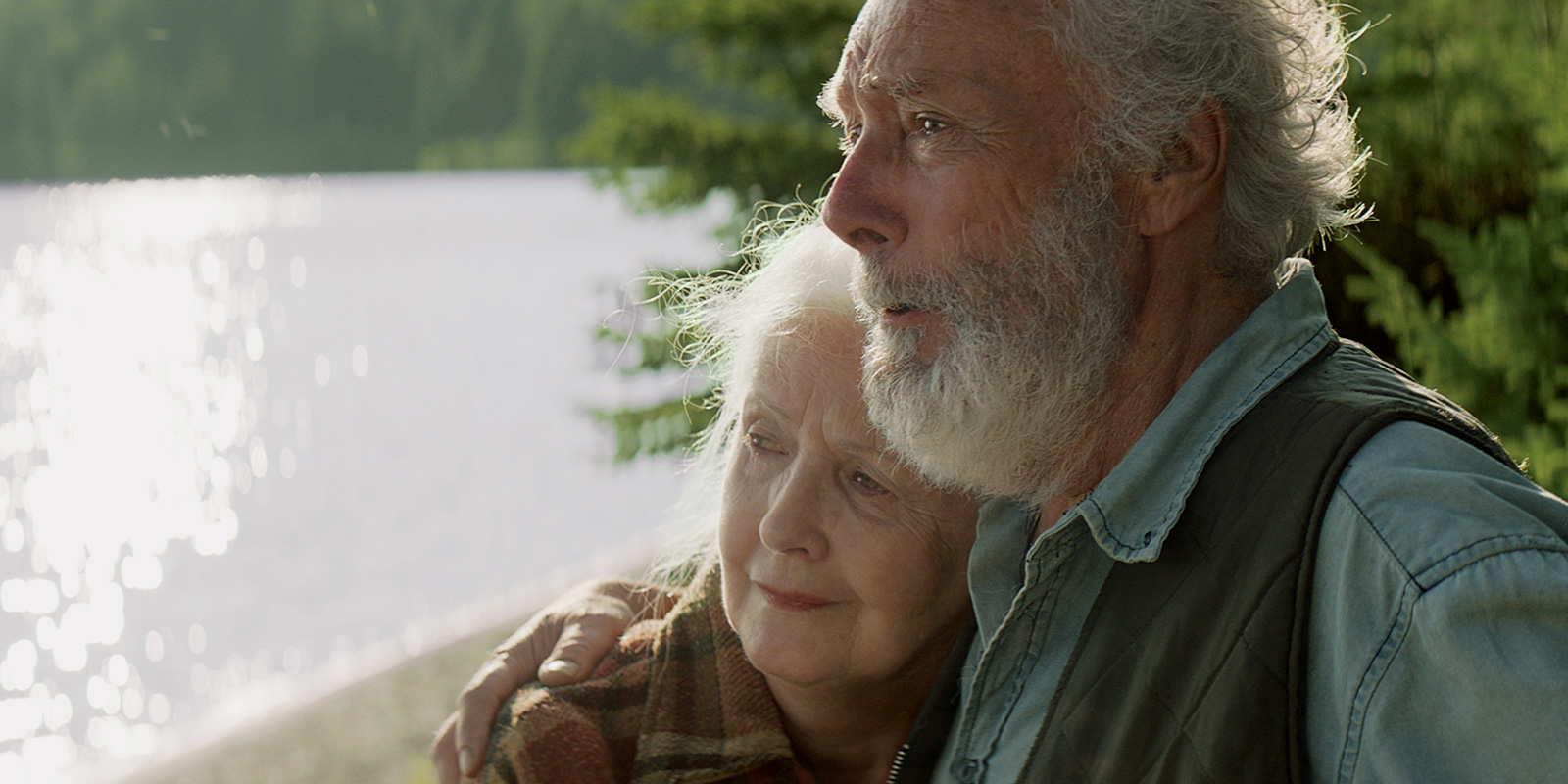 "And the Birds Rained Down" proves that you're never too old to fall in love.  Louise Archambault writes and directs this film based on the novel by Jocelyne Saucier depicting a small group of older people whose lives are interrupted by the addition of Marie-Desneige (Andrée Lachapelle).   Marie-Desneige finds a chance to finally live life and perhaps even fall in love for the first time. Living off the grid in the remote woods in Canada, this group is soon discovered by a photographer in search of a mythical man and his art. Gorgeously shot, the movie's essence is immediately soothing and comforting as we grapple with the inevitable and the process of aging while trying to hold on to who we are inside—young and filled with possibilities.  With two parallel love stories much like bookends, we are reminded of what makes us human: the need to be wanted, needed, and loved no matter our age. (Interview coming soon)
"The Audition," written by Daphne Charizani and directed by Ina Weisse brings us to a prestigious conservatory where Anna (Nina Hoss) sees a diamond in the rough in one young violinist, Alexander (Ilja Monti).  Against her colleagues' advice, he is accepted and Anna pours her heart and soul into this young man, readying him for his final audition. It is during this time that we learn about Anna's relationships with her husband and her own son as the sins of jealousy and hatred rear their ugly heads.  The subtle boiling point just below the surface can always be felt as we await the point at which it will blow—and it does in very surprising ways. Hoss has a sublime performance as she exhibits such depth of character, always demonstrating elements of reality. Of course, the music is incredible, pulling us into the intensity of the practice with the dark cloud of the audition day looming overhead.  It's a story filled with action, consequences, and unexpected turns pushing your heart into a staccato rhythm as the final scene fades to black. (Interview coming soon)
All of these films with women at the helm were emotionally captivating, skillfully filmed and directed, and more importantly, told a story that was immediately engaging and relevant. They're films that are being talked about, written about, and even making into the Oscar buzz.  Thanks to initiatives to attain gender parity, films created by women are in the forefront and not on the back burner any more. TIFF is a showcase for female filmmakers, but just inching toward parity isn't enough. Let's see them make even larger strides in gender parity in 2020.
© Pamela Powell (9/28/19) FF2 Media
Photos courtesy of Toronto International Film Festival